Exhaustion, exhilaration and 310 miles…
Here at Special Kids in the UK we are lucky to have some amazing people support us in the never ending quest of fundraising and today I want to share with you two men that are beyond amazing and are truly epic.
Mr Trevor Radford and Mr Dave Stewart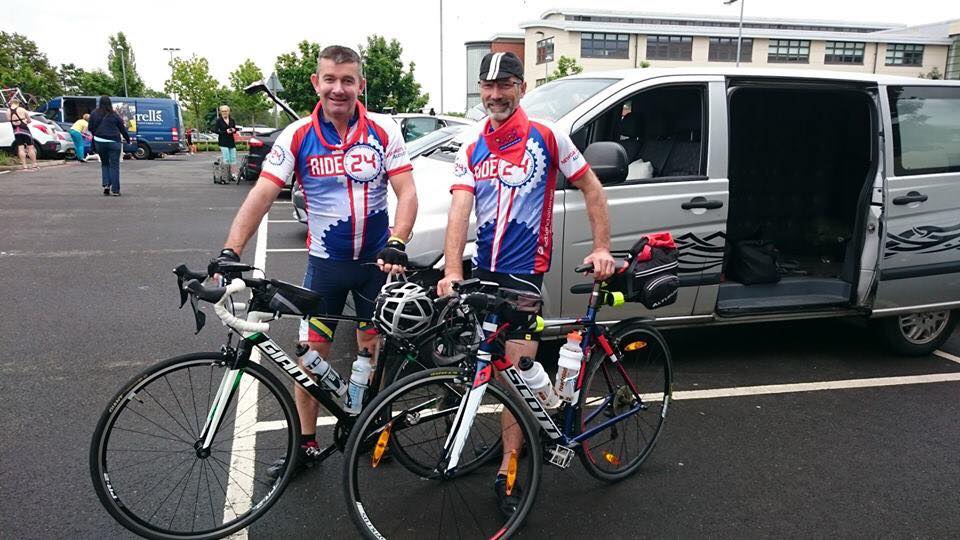 This determined (crazy) pair entered the Ride UK 24, this was an incredible 310 miles bike ride in 24 hours from Newcastle to London.
Wow, did you read that 310 miles, my bum is sore just reading that.
Trevor and Dave did us all at Special Kids in the UK proud, leaving Newcastle on the 22nd August and arriving shattered but triumphant in London on the 23rd.
When I decided to write this post, I knew that I would struggle to find the words to actually describe this inspiring achievement so I decided who better to tell us about the exhaustion and the exhilaration than the two men themselves.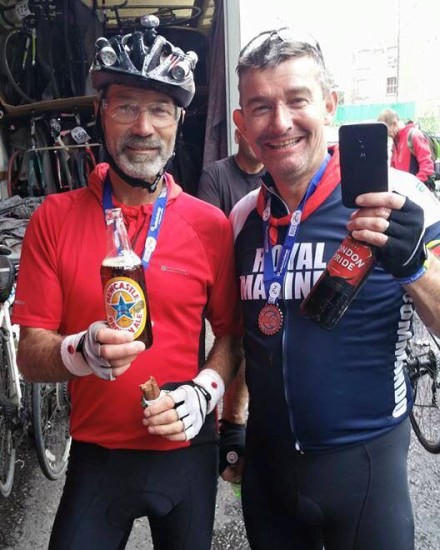 Dave has already shared some of his story over on his blog https://dontstopthechallenge.wordpress.com  and I highly recommend you have a read. His words here describe the extent of what faced these two men in this fundraising quest.
"Morning came all too soon and were filled with moments of quiet contemplation.  The big day was finally here.  Trevor and I would not sleep for at least 24-36 hours, and we would be putting our bodies through one of the most extreme challenges either of us had known to date. "
Knowing how this event had pushed the two men to their max, I asked Trev why he decided to do enter this race.
"After doing 200 last year, felt the urge to push that bit further and stretch ourselves and our endurance,a few hours of my suffering is nothing compared to a life time of pain and suffering."
Do you see what I mean when I say incredible men, both knowing what was in front of them but still determined to push forward to support us all here at Special Kids.
After reading Dave's blog it was obvious that both men struggled at times throughout this ride but when asked what kept them going Trev answered
"The thought of letting down all those that had kindly donated and supported us / special kids"
I think this answers for both of them. Trev also goes on to state that  "seeing Spkids folks (like Beckey ) along the way…felt fab knowing people were there for us."  also gave them strength.
I think they are both so incredible and the amounts they have raised are awesome and will go towards the camps we run, the support we offer and our exciting plans for the future.
Both just giving pages are still open, just click on their names above.
All of us at Special Kids in the UK would just like to say thank you to both Trev and Dave, their continued support to the charity means so much and until the next time…