Our Annual summer camp was an experience not to be missed from the 10th to the 17th August 2016. For the 10th year running members of our online community came together for a week of fun and entertainment with good friends old and new.
On Wednesday the 10th August the field began to fill up, 64 pitches were ready and waiting for our families to pitch up with tents, caravans and motorhomes. Small teams of helpful members helping those who needed it to set up Some friends meeting in person for the first time, others and their children picking up on friendships made during previous camps and meet ups. Our tea tent and marquee to provide shelter if the weather wasn't kind and to provide a place for activities began to be set up for the weeks action.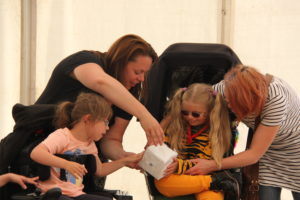 On Thursday we started the day with a coffee morning, where campers new and old can grab a drink and gather together to introduce themselves.  We also held a children's colouring in session followed by a more peaceful sessions for the adults. Much needed quiet time, with gentle chatter. Thurs afternoon was a traditional children's party, with fun and games organised by Courtney with prizes for all.  The little ones had a wonderful time.  We finished the day with the first BBQ of our holiday, cooked by our team of volunteers. The evening went on, with campers finding groups to sit with, to chat and have a drink, while some children played and others went to bed
Friday began with a cooked breakfast of bacon, sausages, eggs and beans, again cooked by the BBQ team.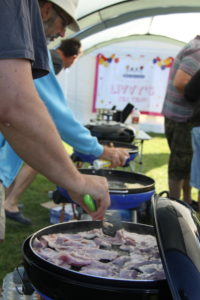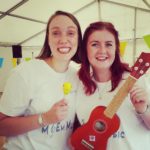 In the afternoon, the wonderful M & Em music held numerous music sessions for a number of small groups, culminating in a large group session and singalong to finish.  The children always get so much from these music sessions but it has to be said the adults had great fun too and all were surprisingly musical you can find out more about the lovely ladies at M&Em by visiting their website here .
In the evening we gathered for a hog roast, kindly donated by one of our members to celebrate her daughters 18th birthday. Member contributions are very much appreciated, our charity is run entirely by volunteers which keeps running costs to a bare minimum so our members directly benefit from all monies raised all donations.
On the Friday night most campers joined us in the marquee for a fun and sometimes rather competitive family quiz night.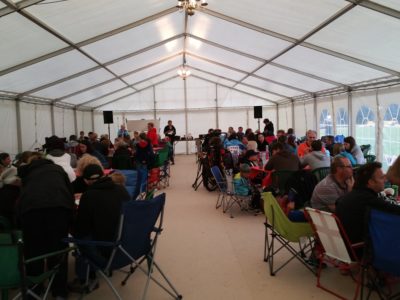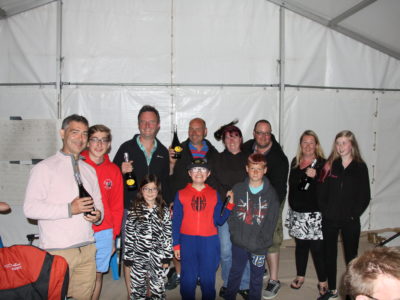 Saturday 13th August was our annual family fun day. Many non-campers join us just for the day but as the event is held in the centre of our week long summer camp we often find that the following year these day visitors want to join in with the full weeks events, year on year our summer camp is growing so make sure if you want to attend next year that you register on the forum and become a verified member of the charity to fill in your booking form.
Campers enjoyed morning coffee and croissants from the local bakery to begin the day. Then after a short welcome message from the trustees the fun began. Bouncy castles and fun inflatables, face /nail painting and tattoos.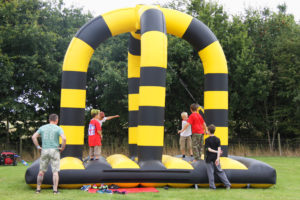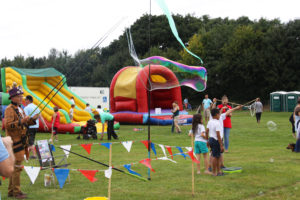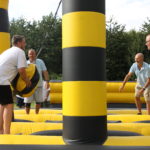 Each year we are joined by the local fire brigade who bring along their fire engine and allow the children to explore it whilst they also provide fire safety information for campers. Many of our children have very severe physical disabilities and these men make it possible for them to come aboard the engine and explore the equipment in such a good "hands on" way. This seems like a small thing to many but for the children this is a great experience they may otherwise not have had and it is a highlight of the day for many.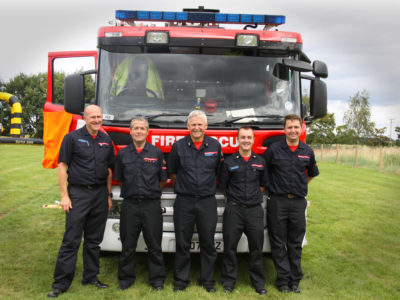 Family entertainer and fellow of infinite jest Barrington Powell provides hysterical entertainment for all the family with his amazing balloon art with magical and comical genius at its very best , Barrington has become a regular at camp and very much part of the Special Kids in the UK family.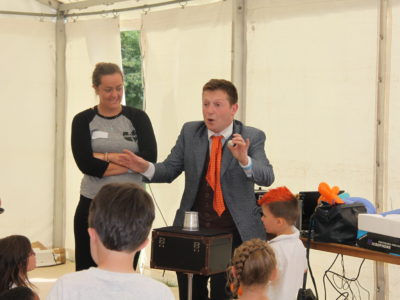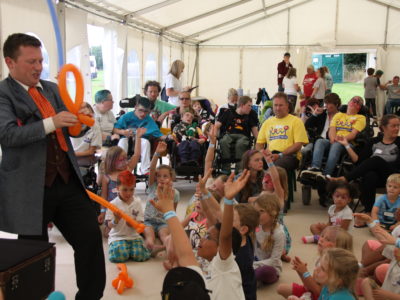 Ian Russell from interactives affectionately known as our "Bubbleman" brings a unique sensory and tactile experience to our family day with his beautiful and enchanting bubble making experience. Filling the field with magical bubbles and allowing the children to create their own. This year we incorporated our love for bubbles into our balloon release and reduced the number of balloons released for environmental reasons. The result was a spectacular moment in memory of those we have lost over the years.
After an afternoon bbq provided once again by our volunteer bbq team at 4pm our annual balloon release in memory of children who have passed took place and as always was a very special moment.  We all took a few minutes to remember those we have loved and lost on our journey through the world of having a special needs child. It's always a beautiful time that brings a sense of peace to the day.
A poem was read beautifully by Courtney just before the balloon release .
Today a little butterfly flew by me.
I thought to myself where have you been little butterfly.
You come into this world as a cocoon all by yourself and blossom into this beautiful butterfly and fly off to see the world.
What you don't realize little butterfly as you flutter through your days is how you touch those around you in your soft gentle way.
You don't even realize the wonder and awe you create around you.
She fluttered her wings toward me as if she was waving good-by as she headed towards the horizon.
She looked very happy and content as she went on her way, as if to say to me "Don't worry I'll be okay".
I was sad to see her go for she had touched my heart in such a way that I knew my life would never be the same.
She had left an imprint of all the beauty life has to offer.
I knew each time I looked at another butterfly or horizon I would remember our moment in time when it was only her and I.
I knew I would be a better person all because this little butterfly flew by me one bright sunny day.
The evening entertainments began with Songbirds Duo a musical duet provided by Musical in hospitals North . This was an interactive musical concert many of the children joined in spontaneously with dancing and music making.
Many thanks to music in hospitals for your continued support we are truly grateful
http://www.musicinhospitals.org.uk/
The climax of family day is always our fancy dress parade and disco, campers retreat to their tents for a short while for refreshments and the night began with a themed parade for fancy dress. This years theme was something beginning with S from the silly to the sublime a splendiferous show of imagination from our members once again made for great entertainment, smiles and all round hilarity ending our annual family day on a high. Some of us fell into bed exhausted while others partied on until late.
A very successful family day filled with joy and special memories that will last for many years to come .
Sunday morning was a much slower start on camp , the amazing catering volunteers were up making a cooked breakfast for all before our AGM. Where members were updated on charity plans and developments .
1pm saw the start of our "Wobbly races!" Our Speshfest Olympics has become a huge part of summer camp for many to enjoy .Categories this year included power and manual chair races, a baby race, wobbly walkers, 3 legged and the dogs race needed two heats.  The highlight being the crawling race! Organised chaos but absolutely brilliant fun watching and taking part . Seeing children of all abilities compete with their peers in a light hearted fun way is a sight to behold and the taking part really is all that matters for everyone involved.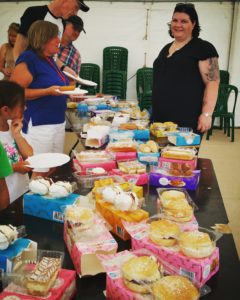 Livvy's Smile is a charity set up simply to bring joy to the lives of disabled children and they provided us once again with a delicious afternoon tea party including amazing cakes and fresh strawberries and cream for all, in memory of Olivia who loved all cakey things! Olivia and her family have been members of special kids in the uk for many years.  . Thanks once again to all at Livvys smile
Early in the evening a campfire was made and musical members joined in with a sing along around the camp fire , along with toasting marshmallows and making dampers to end a weekend full of fun, love and laughter.
After a weekend of activities and fun our summer camp settles into a more gentle pace for the rest of the week . Members often leave the site to explore the local areas.
Not far from camp is the very beautiful Dearnford Lake , with picturesque views of the lake from the café which serves good food and especially good cake ! The lake itself is a popular place for many watersport events. Some members gathered by the lake on Monday afternoon and with special permission of the lake manager were able to use the lake for canoeing and some shallow swimming .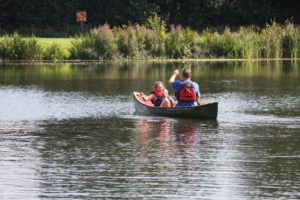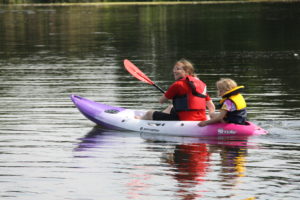 For more pictures of our fabulous summer camp please visit our website and browse the gallery 🙂
Booking is now open for Special Kids in the UK  ~ Speshfest 2017 Please visit our forum if you would like join us.